Lázaro Project
A charity that supplies educational materials and nourishing foods for students and teachers on Zapatera Island, Nicaragua.

Founders: Lázaro Eden García Leiva, Ben Raznick and Matthew Weisner in 2015

Website: https://lazaroproject1.wordpress.com/Yearly donation: $2,000Students Served: 72If you would like to donate, you can do so via PayPal!
All donors receive emailed semester presentations made by the founders with budget spreadsheets.

​To see the first semester presentation, please scroll down.
---
The Story behind the Lázaro Project:
In 2004, I was 18 and had just graduated high school. After selling countless boxes of oranges and grapefruits as a fundraiser, I embarked on a journey with the program
Amigos de las Americas
to the small town of El Portillo in Nicaragua. My Amigos partner Matt and I lived in the town for 8 weeks. We held sanitary presentations in the health clinic and worked with students to design and paint a mural. Additionally, we requested funds from the home office of Amigos in the closest city, Masaya, to buy materials for a pila (water storage container). We found construction workers in the town willing to donate their time to build the pila in the town's elementary school. The pila is serving its purpose to this day!
Most importantly, I developed a longterm friend in Lázaro, a hard working man from the town.
I have been in contact regularly with Lázaro during these past ten years. While supporting his family, he worked full time and received his college degree in accounting. However, instead of taking a job in the capital city, Managua, Lázaro followed his passion to be a teacher for an elementary school in a nearby island
, la Isla Zapatera
. The elementary school on this island receives little funding from the government and does not have electricity.
The teachers receive a salary of US$226 a month.
In true Amigos fashion, I asked Lázaro to develop his own Community Based Initiative (CBI), which Amigos defines as a project to address a unique need in the community. In other words, Lázaro evaluated his school needs, and together we built a plan of action.
We currently have 50 donors and counting!
This year the money will go towards food and school supplies for students and a printer for teachers. If we raise more than the initial requested amount, there are many additional needs, or it can contribute to the longevity of this project. Donors will receive trimester reports from Lázaro. The reports include an update on the project and a spreadsheet that shows exactly how the money is being used.
---
Fundraising Event - December 7th, 2016
---
Fundraising Event - May 1st, 2015
Total Raised: $835!
Special thanks to
Kevin Johns, Toula Georgakopoulous, Chelsy Certain and Yasmeen Mahmud!

1st Trimester Presentation, May 2015

Project Proposal Report, March 2015
Please download file below to see pictures and proposal Lázaro created.
Powered by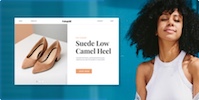 Create your own unique website with customizable templates.